Investment Banking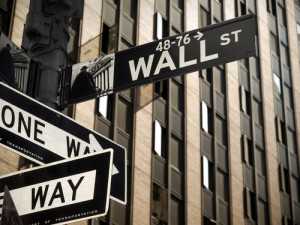 As Senior Vice President of the New York-based investment banking firm Donaldson, Lufkin & Jenrette, Larry has enjoyed a diverse corporate finance practice, having sole client responsibility for the origination, negotiation and processing of $billions (current market value) of merger and acquisition transactions, and work on public equity offerings for both traded and going-public situations. His other transaction experience includes: venture capital, real estate, public finance, and substantial private debt and equity placement.

The following are representative transactions:

Restructured (during 2008) an International Emerging Growth Company mutual fund specializing in the securities of small-capitalized growth companies (many engaged in business in the People's Republic of China). This engagement involved the sale of millions of shares of publicly-traded common stock and considerable Rule 144 compliance.

Initiated the sale of Alliance Mortgage Corporation, Jacksonville, Florida ($ 2+ billion in mortgage loan servicing) to Owens-Illinois, Inc. He had sole client responsibility at Donaldson, Lufkin & Jenrette for this transaction approximating $1 billion+ (current market value).

Arranged initial capitalization, served as founding director, established corporate governance schematic (recruited majority of board of directors) and drafted many of the early-stage financing documents for an oil and gas exploration and production company having a current market capitalization approximating $4 billion.

Initiated transaction and participated in all drafting sessions for the Initial Public Offering of an Orange County, California financial services company (Davis Polk & Wardwell LLP. represented Donaldson, Lufkin & Jenrette; while Latham & Watkins [Los Angeles] represented the issuer).

Sole responsibility for a dozen or so separate corporate asset sales, each in excess of $100 million (over $5 billion total).

Initiated transaction and participated in all drafting sessions for secondary public offering of common stock in a Florida-based diversified financial services company.

Served as Chairman of the Committee of Independent Directors in the sale of Orange Julius, Inc. (800+ units world-wide) to International Dairy Queen, Inc. now owned by Warren Buffett's Berkshire Hathaway, Inc. Winthrop, Stimpson Putnam & Roberts (now Pillsbury Winthrop) acted as counsel to the committee.

Responsible for most of the drafting for numerous private placement memorandum in conjunction with the sale of debt and equity securities (transaction sizes ranging generally from $1.5 million to $14.5 million dollars). Fortunate to work closely over many years with George Michaely (fmr. Chief Counsel to the Division of Corporation Finance at the SEC) on many of these transactions.

A serial entrepreneur, responsible for perhaps a dozen or so corporate start-ups (typically serving as chairman or vice chairman of the board of directors).